Jag Tessouki
Founder & CEO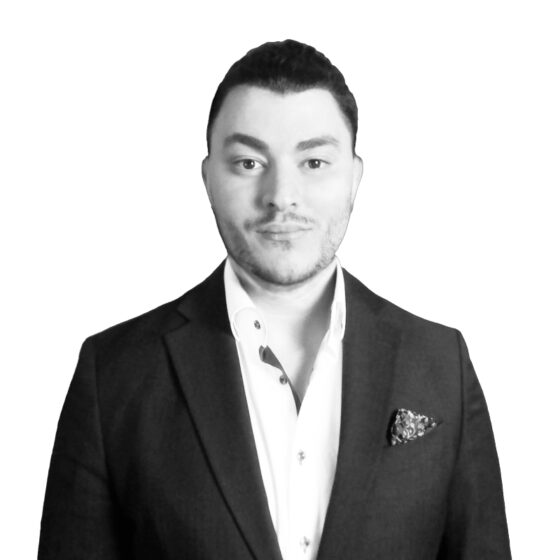 Areas of expertise
Economics, Business Intelligence, and Marketing

Startup and Business Transformation

Fundraising

Scalability and Growth Strategy

Commercialisation and Internationalisation
Education & Certificates
M.Sc.Economics and Business Analysis, UMA

BS, Marketing and Market Research, UMA

University Expert: Marketing and Market Research, UMA

BS, Law, UNED

College Diploma Business Sciences, UMA
Collegiate Economist No.: 5192
With over 10 years of experience in entrepreneurship, management, business planning, financial analysis, fundraising, IPR, and decision analysis, Jag has the breadth and depth of experience needed to quickly understand entrepreneurs' businesses and craft the most suitable solutions.
"I founded JM Edison with the intention of helping entrepeneurs and innovators to bring their idea to life, offering guidance and tailored solutions to ensure their success while simplifying complexity of the entire process." – Jag Tessouki
Jag is a highly accomplished professional with an impressive track record of successfully completing over 600 projects. His dedication and expertise have played a crucial role in helping his company expand its operations across various countries within the EU through funding initiatives. Through his efforts, he has positioned Turkiye among the top 6 contenders in the Women TechEU program, a remarkable achievement.
With extensive experience in National, European, and US funding, Jag brings a diverse range of expertise to the table. His knowledge spans across cutting-edge fields such as Artificial Intelligence (AI), Machine Learning (ML), Virtual Reality (VR), Augmented Reality (AR), Big Data, Cancer Research, and Medical Devices, among other areas.
Having lived in Denmark, Germany, Mexico, Morocco, Spain, and Turkiye, Jag has gained valuable insights into various cultural landscapes and developed a global perspective. This multicultural exposure has contributed to his adaptability, intercultural competence, and ability to navigate diverse business environments.
Jag's exceptional project completion record, ability to drive growth through EU funding, extensive expertise in various funding domains, and cross-cultural experiences make him a highly valuable asset in any professional setting. He is poised to make a significant impact by leveraging his skills and knowledge to drive innovation and success in future ventures.
contact details
Kurfürstendamm 195, 10707 Berlin - Germany.
Contact us
If you'd like a free consultation, please start by completing the form: